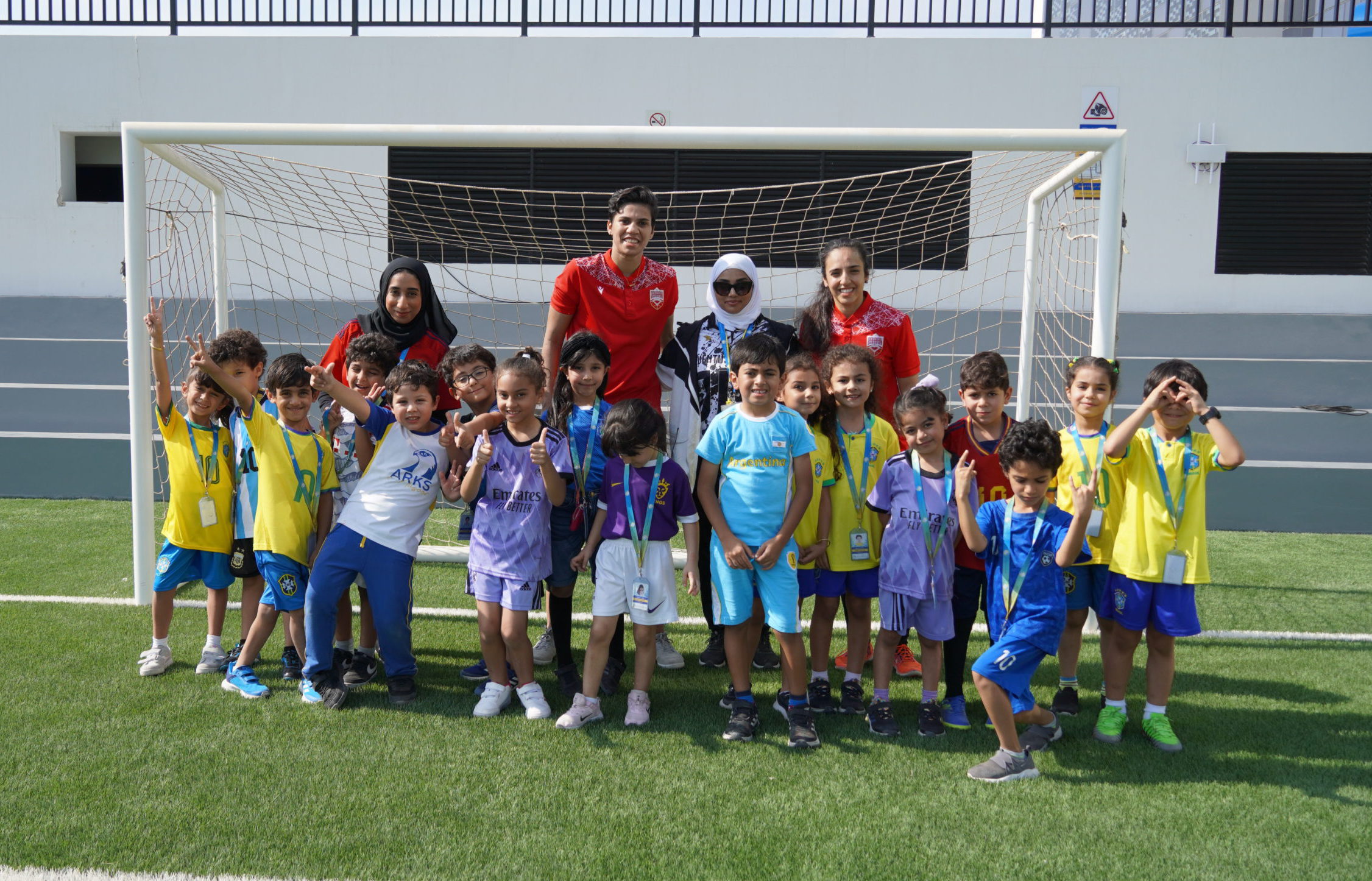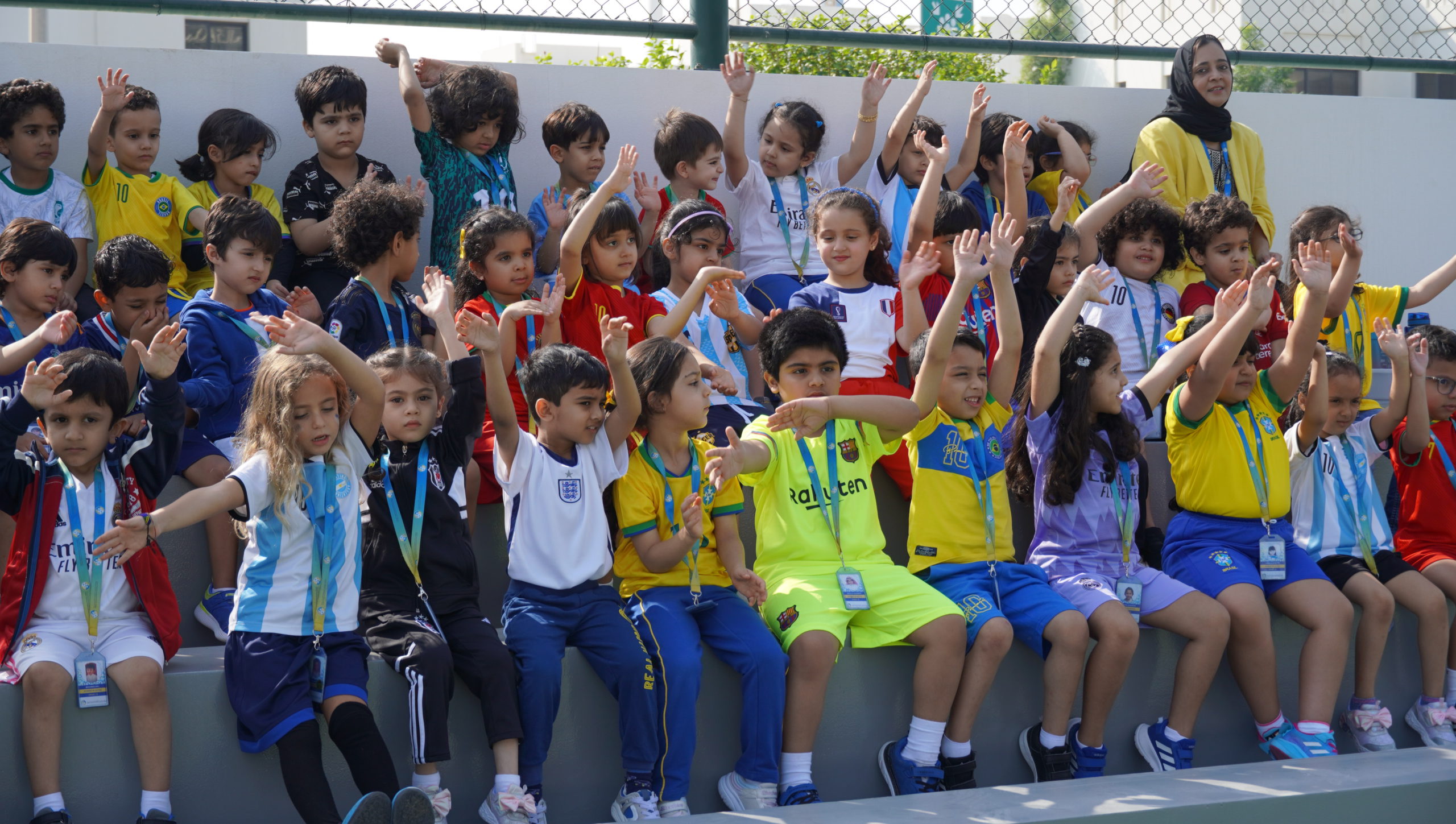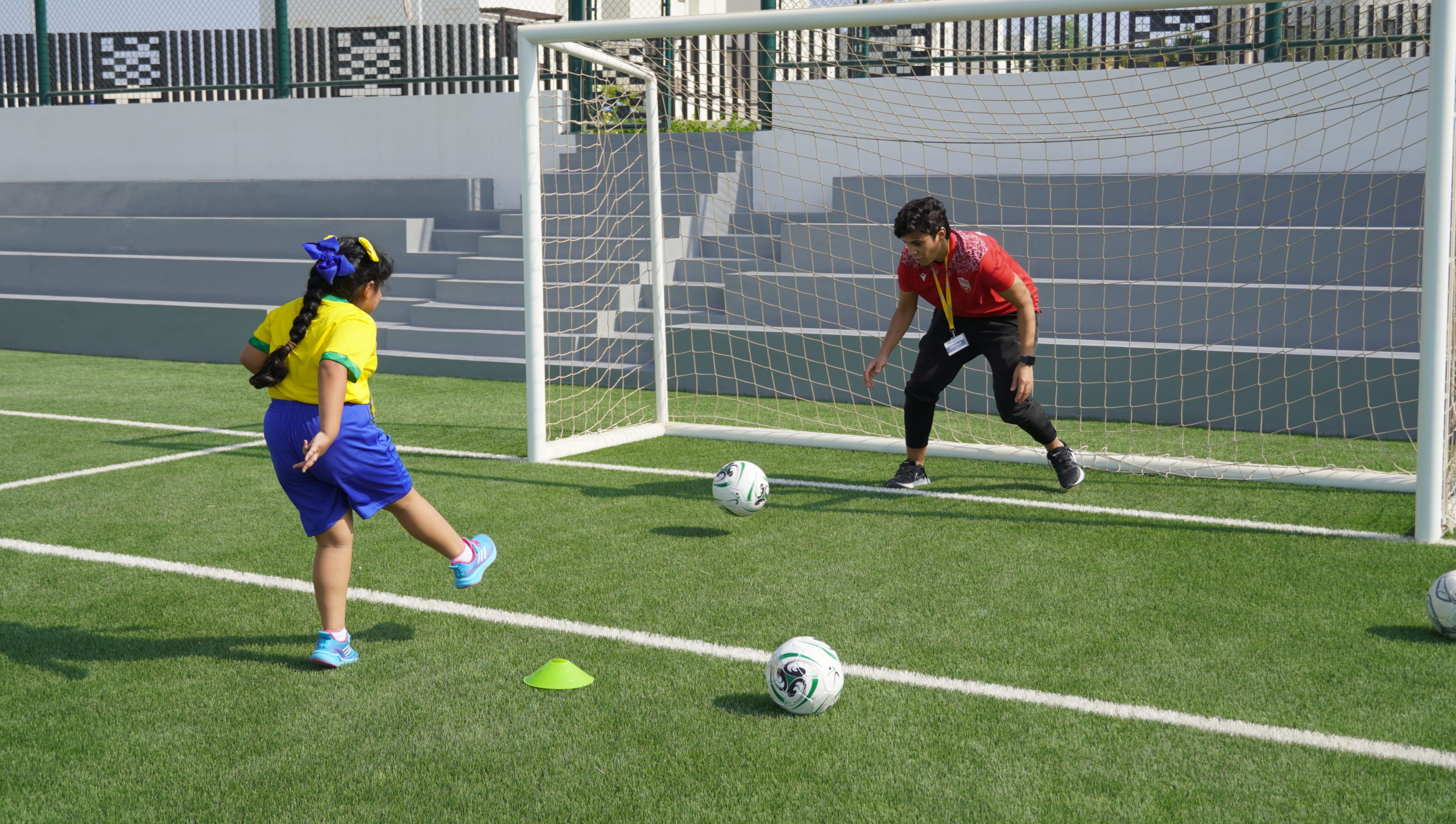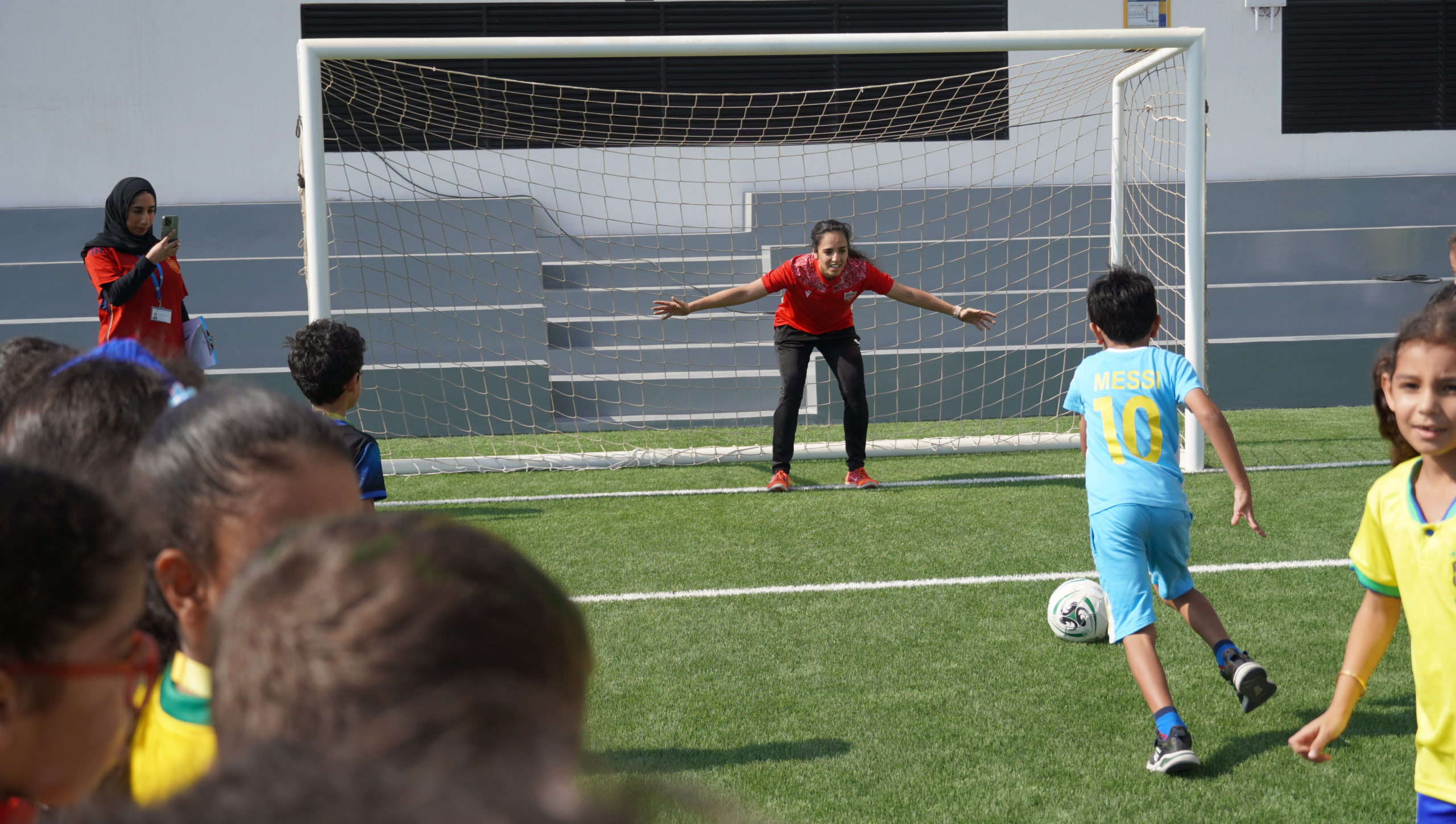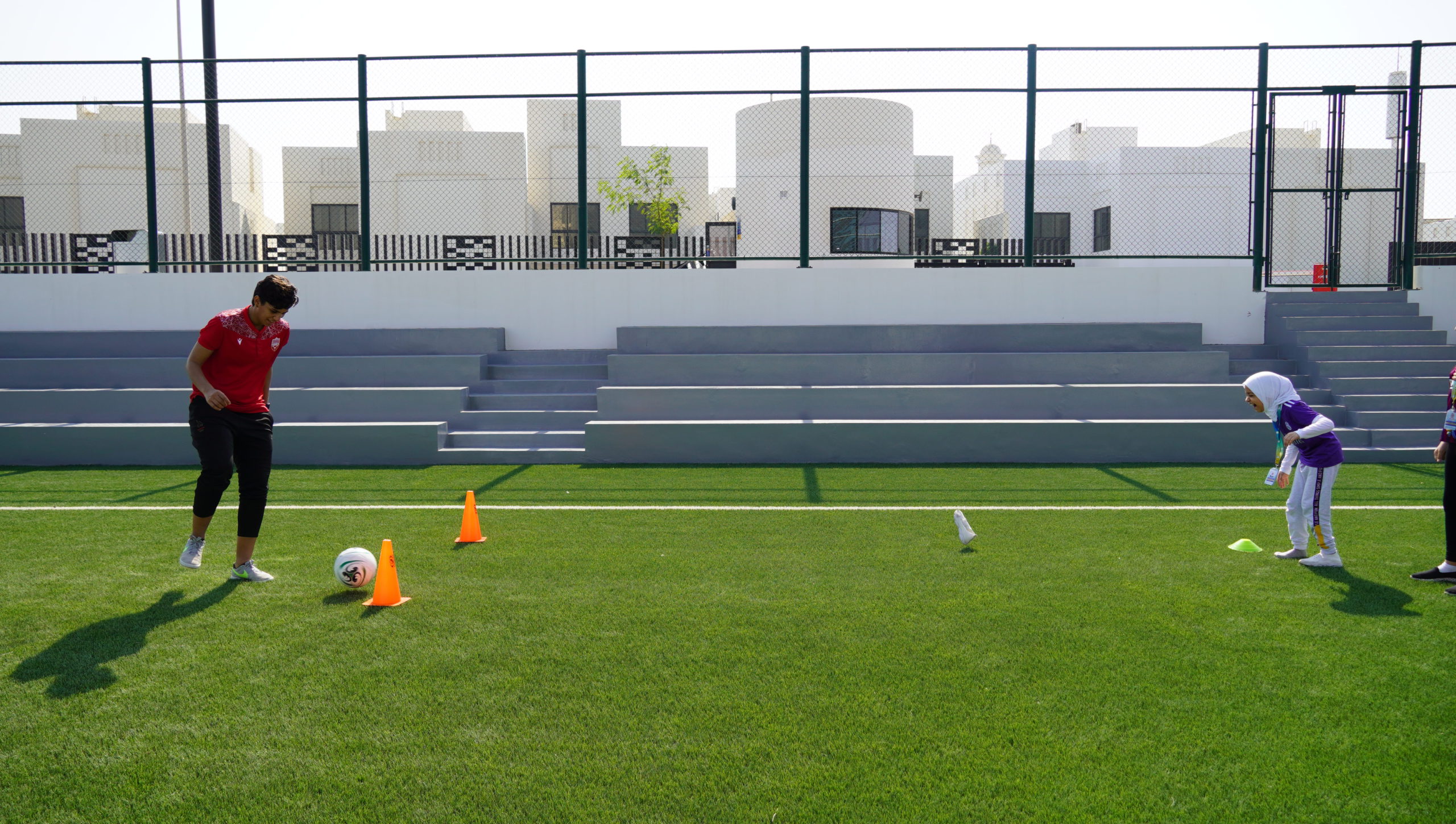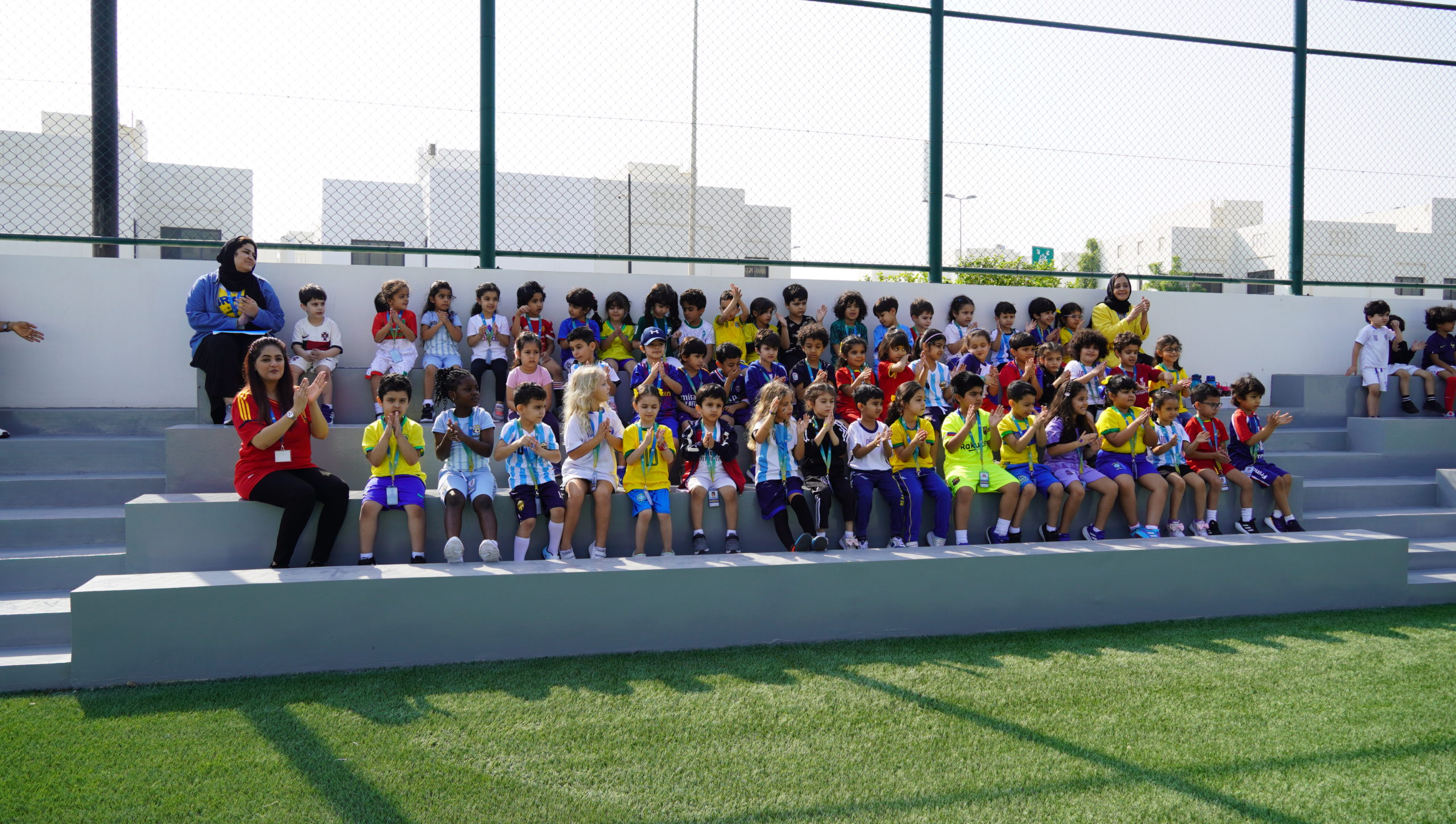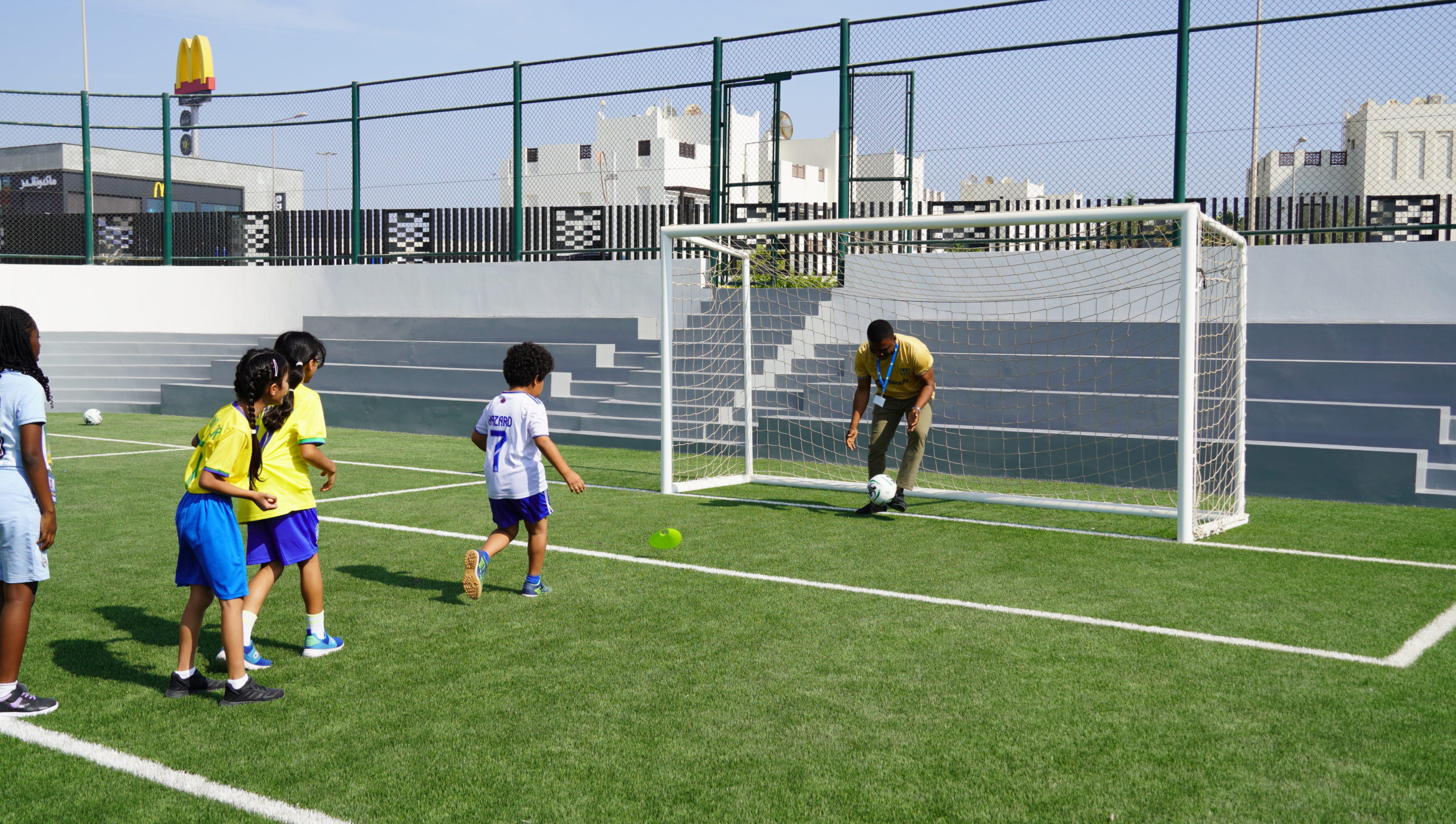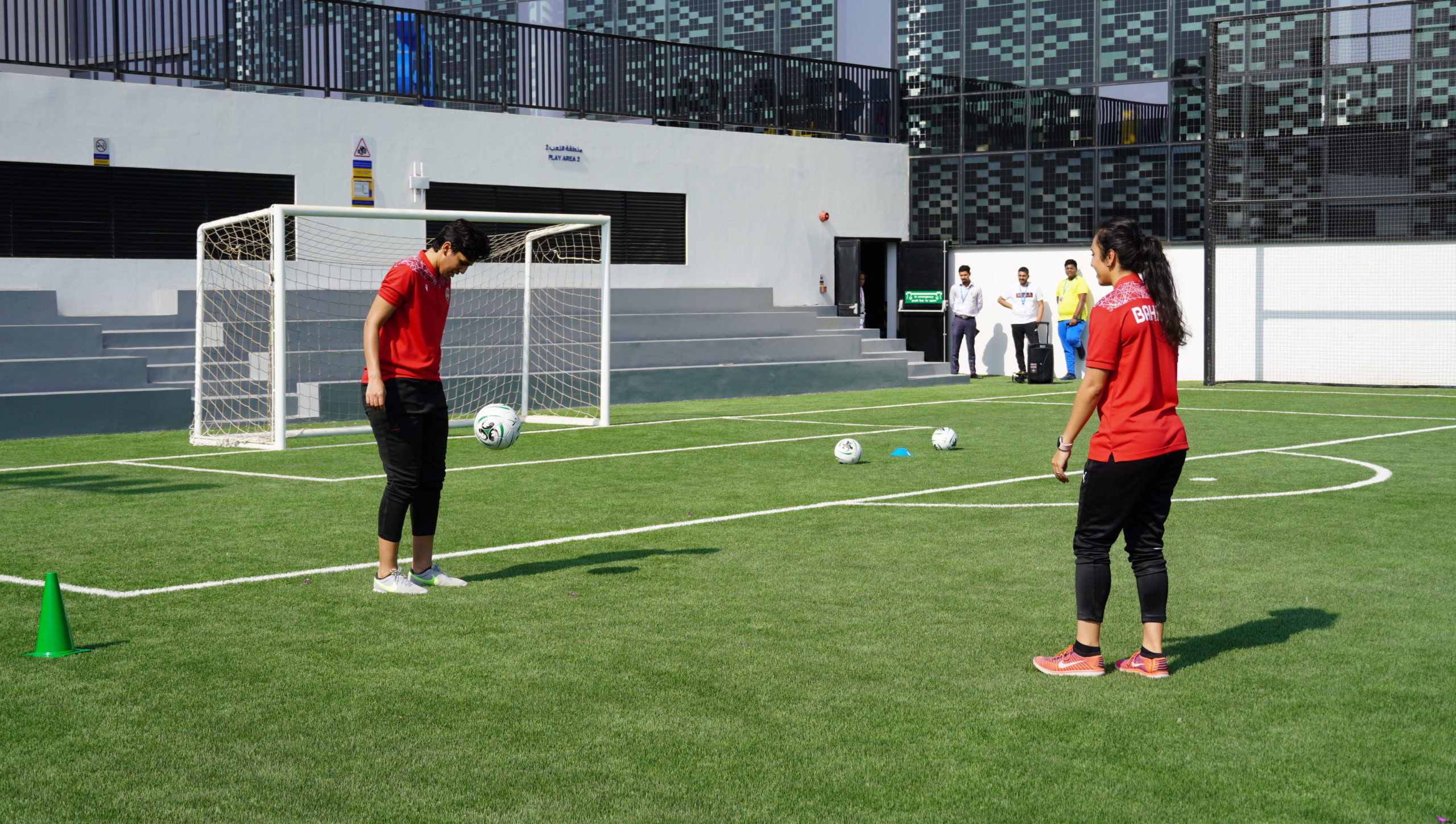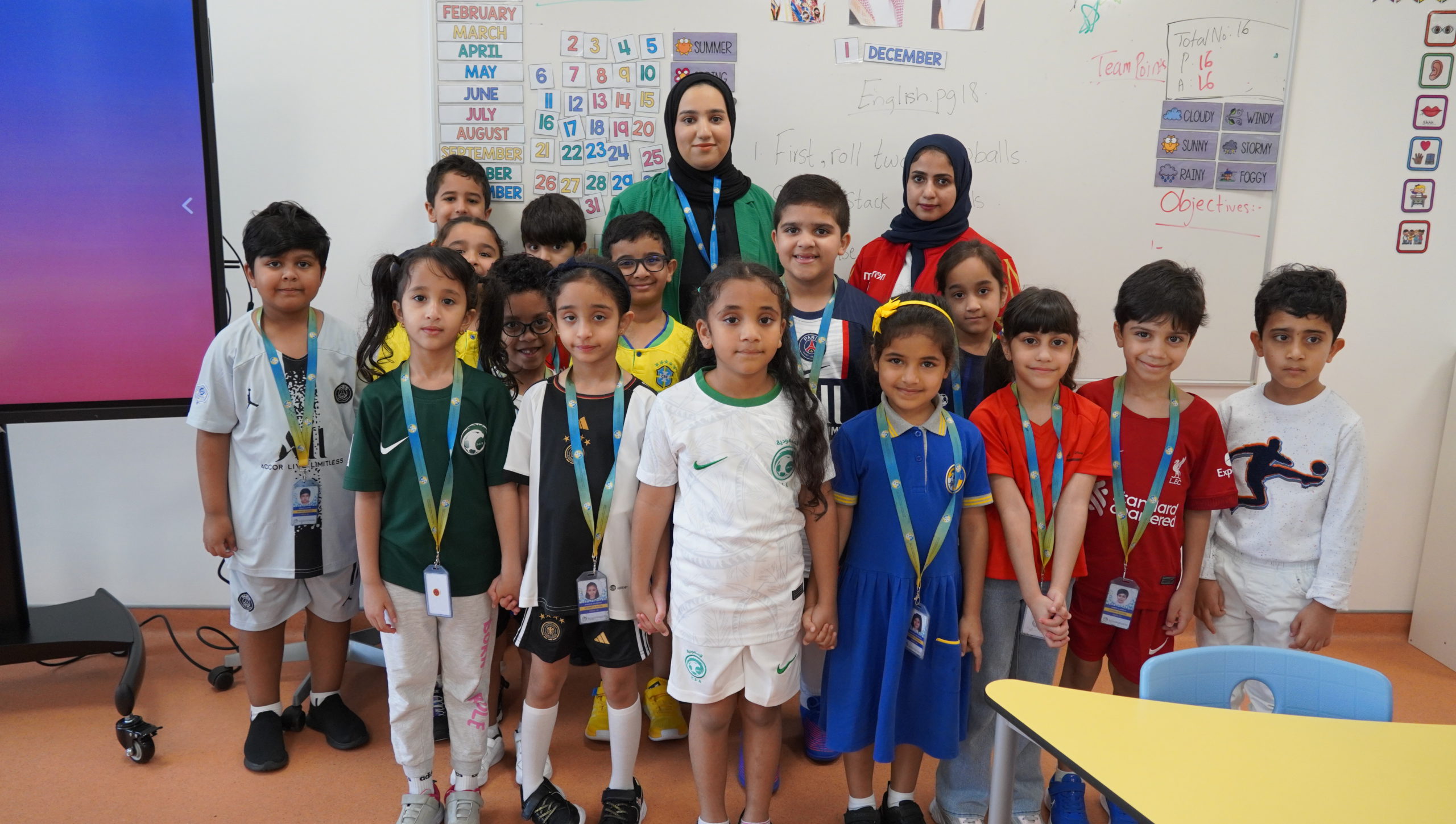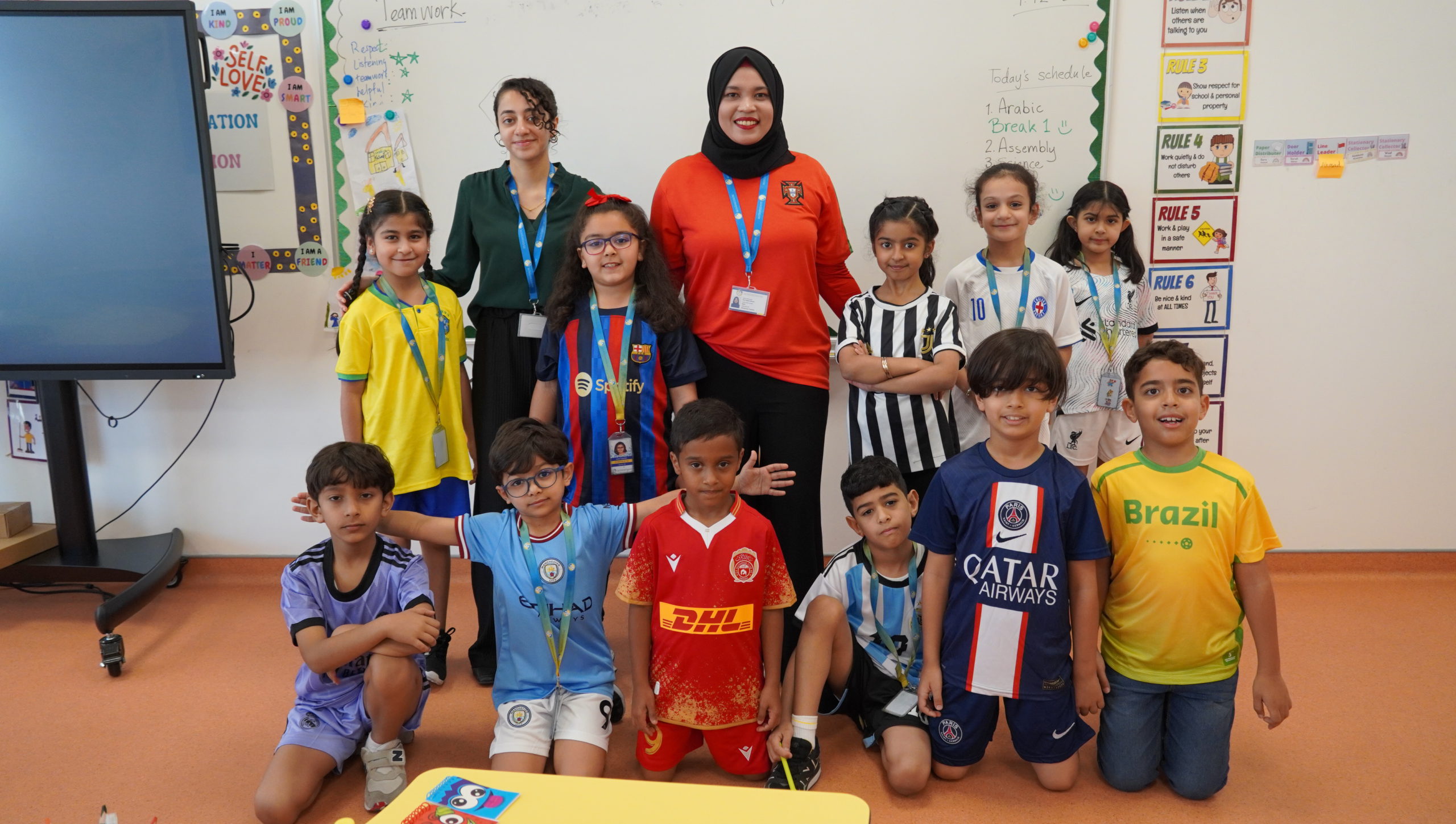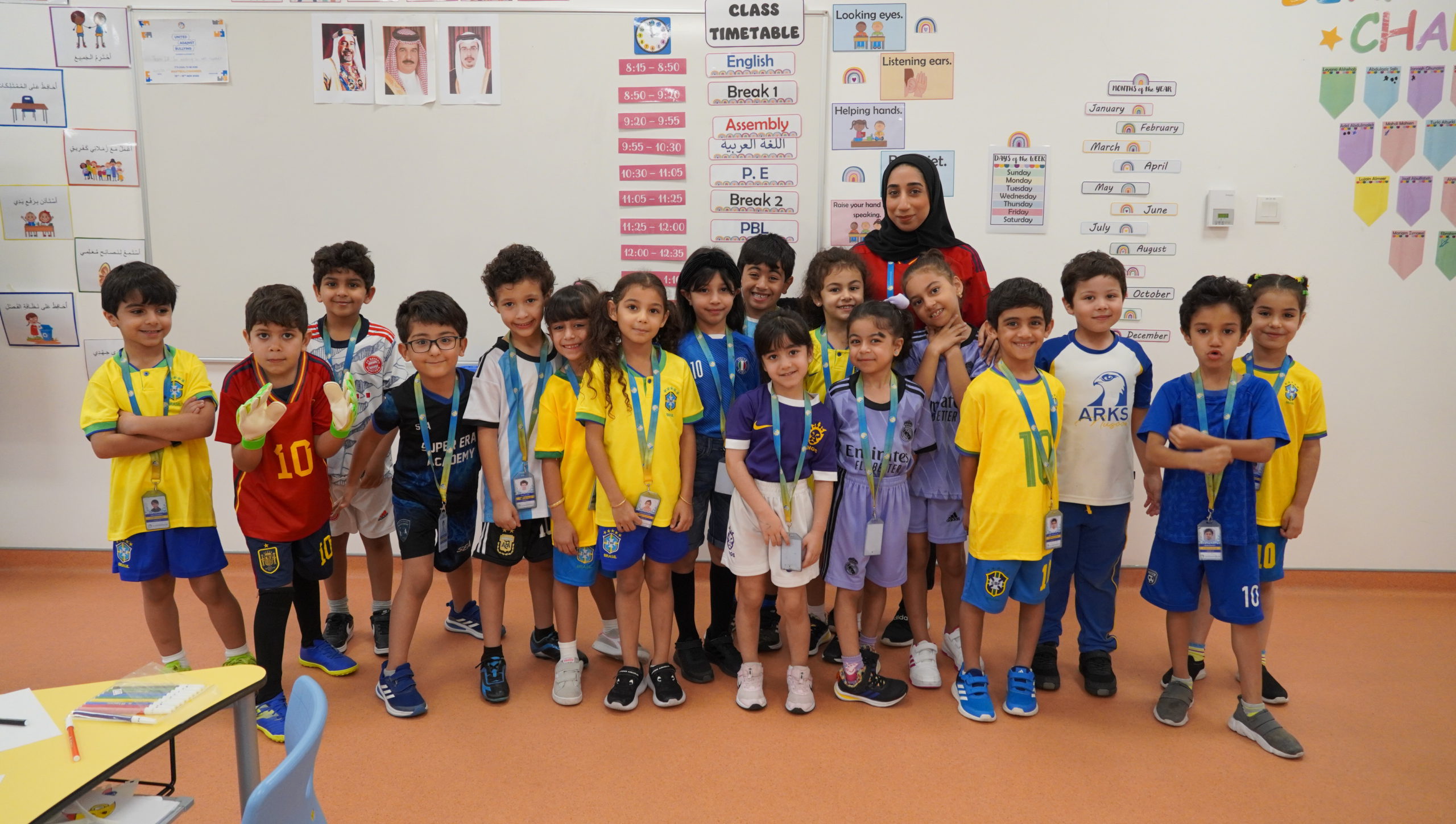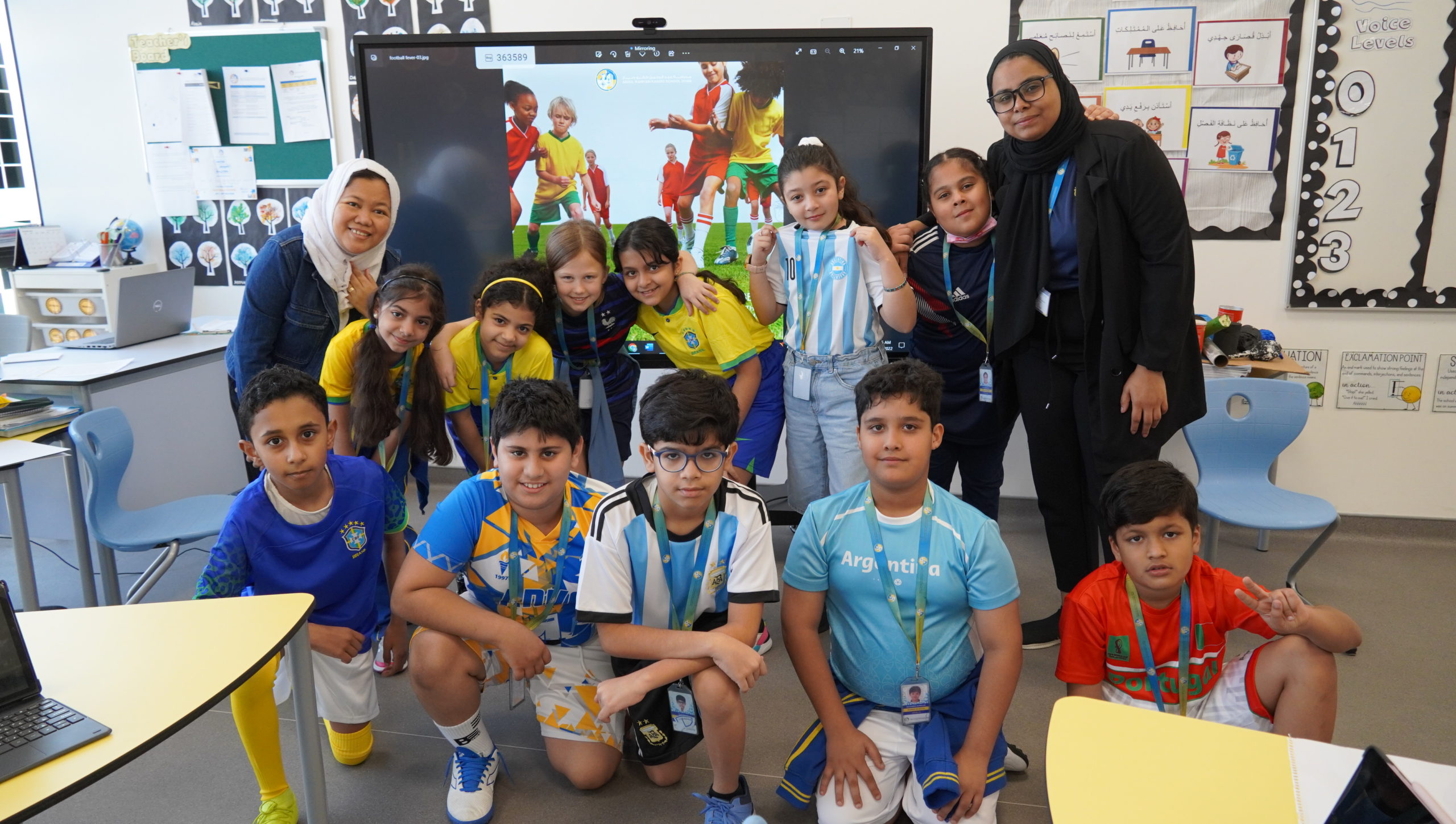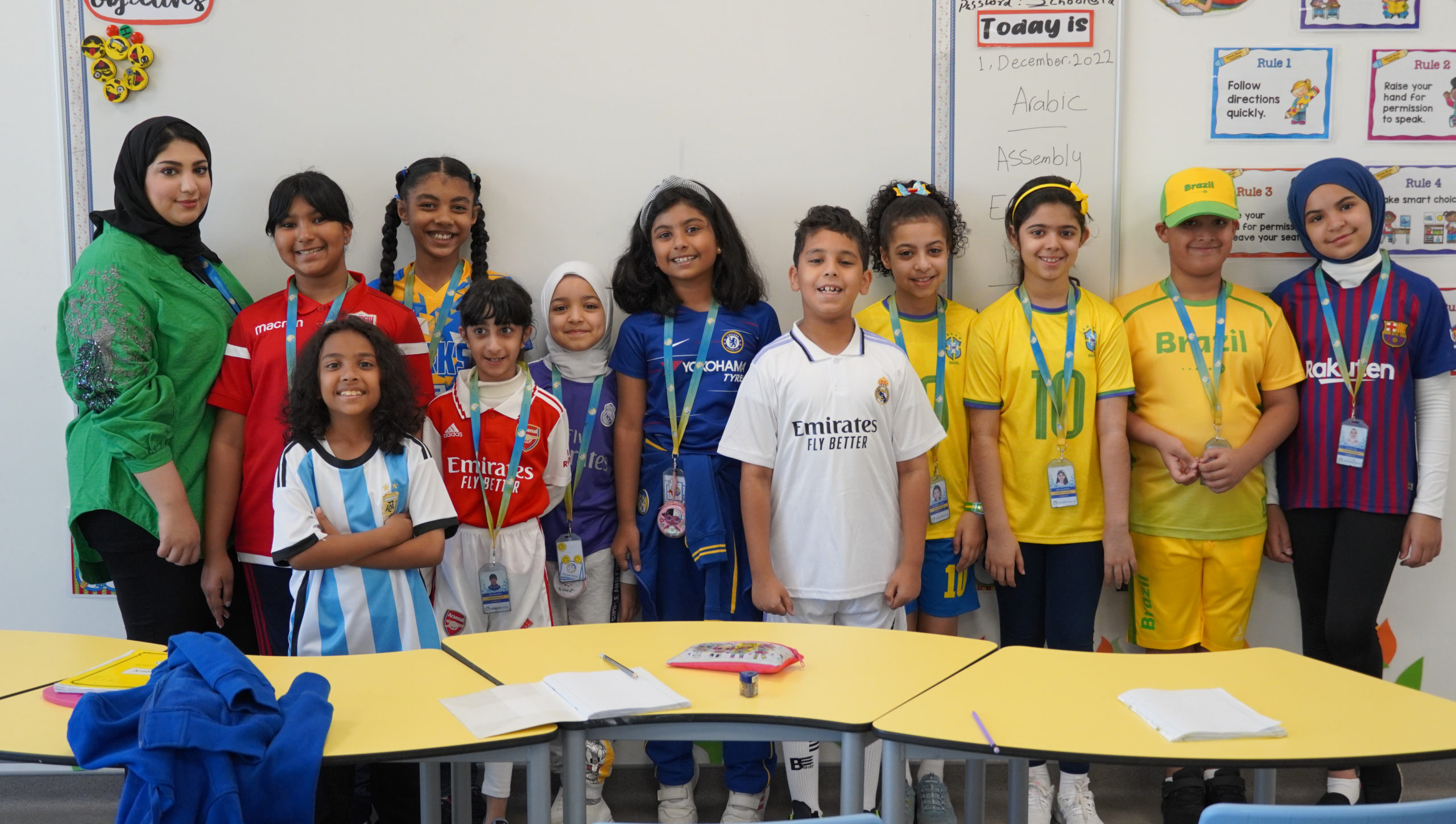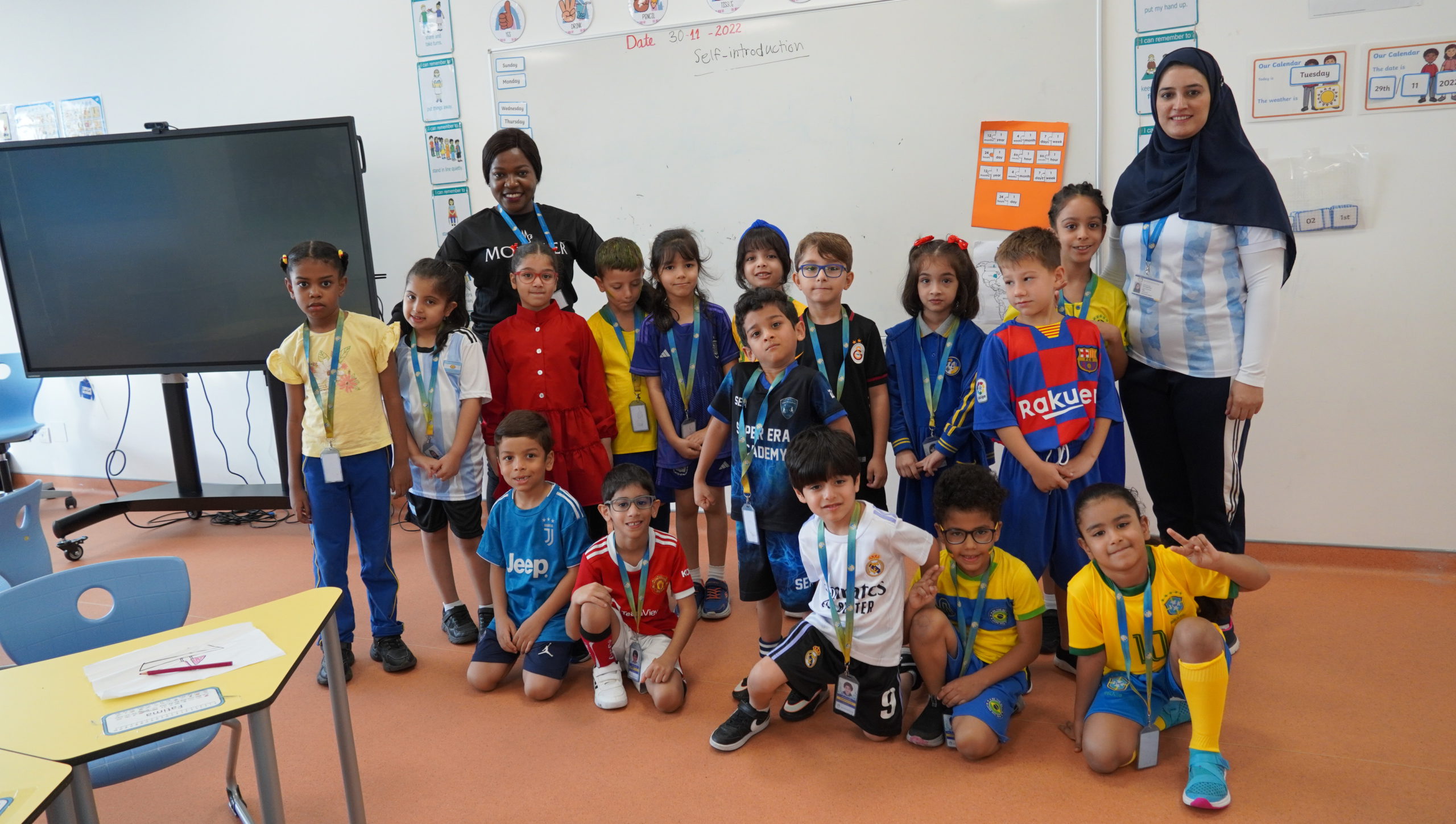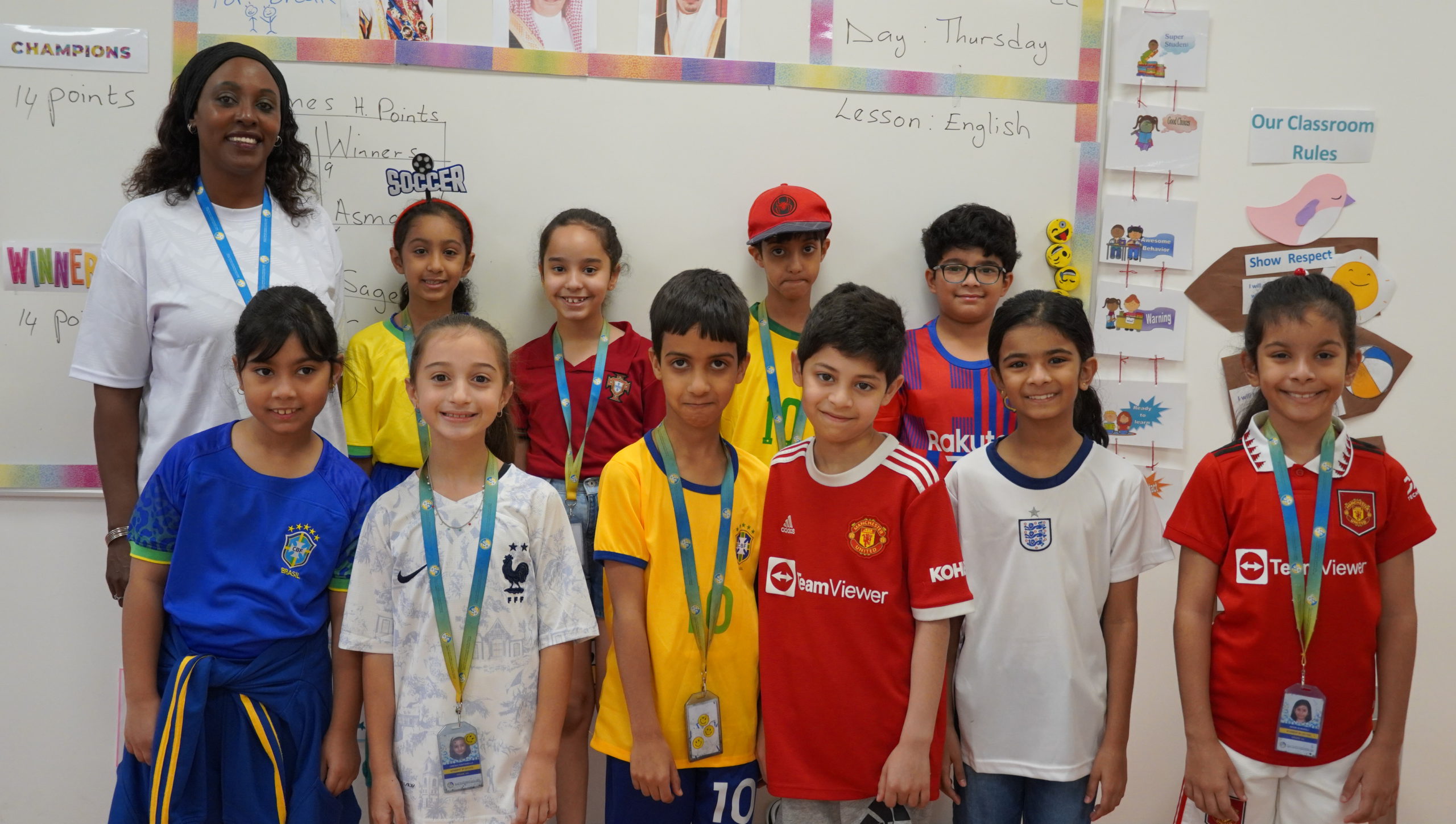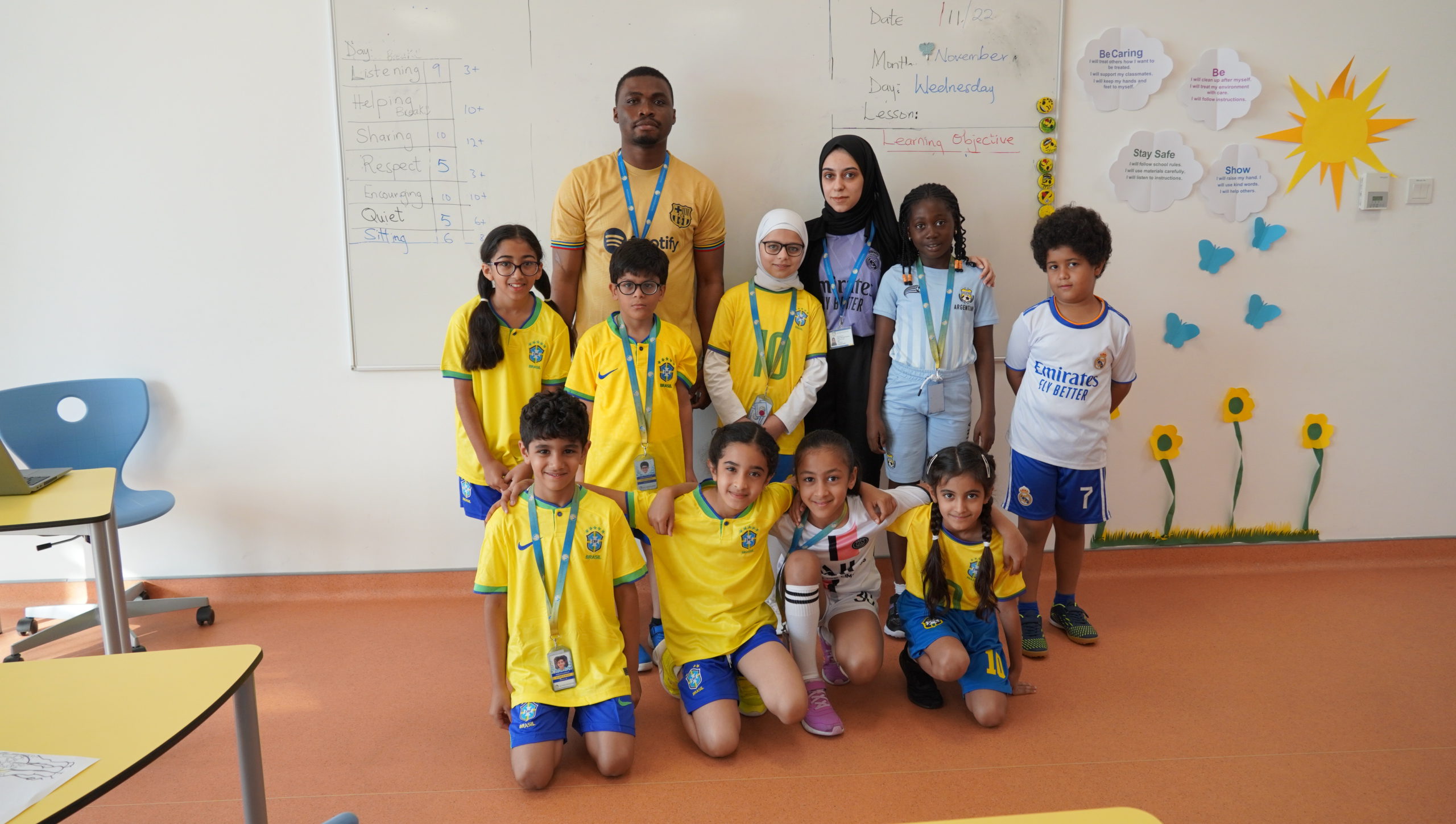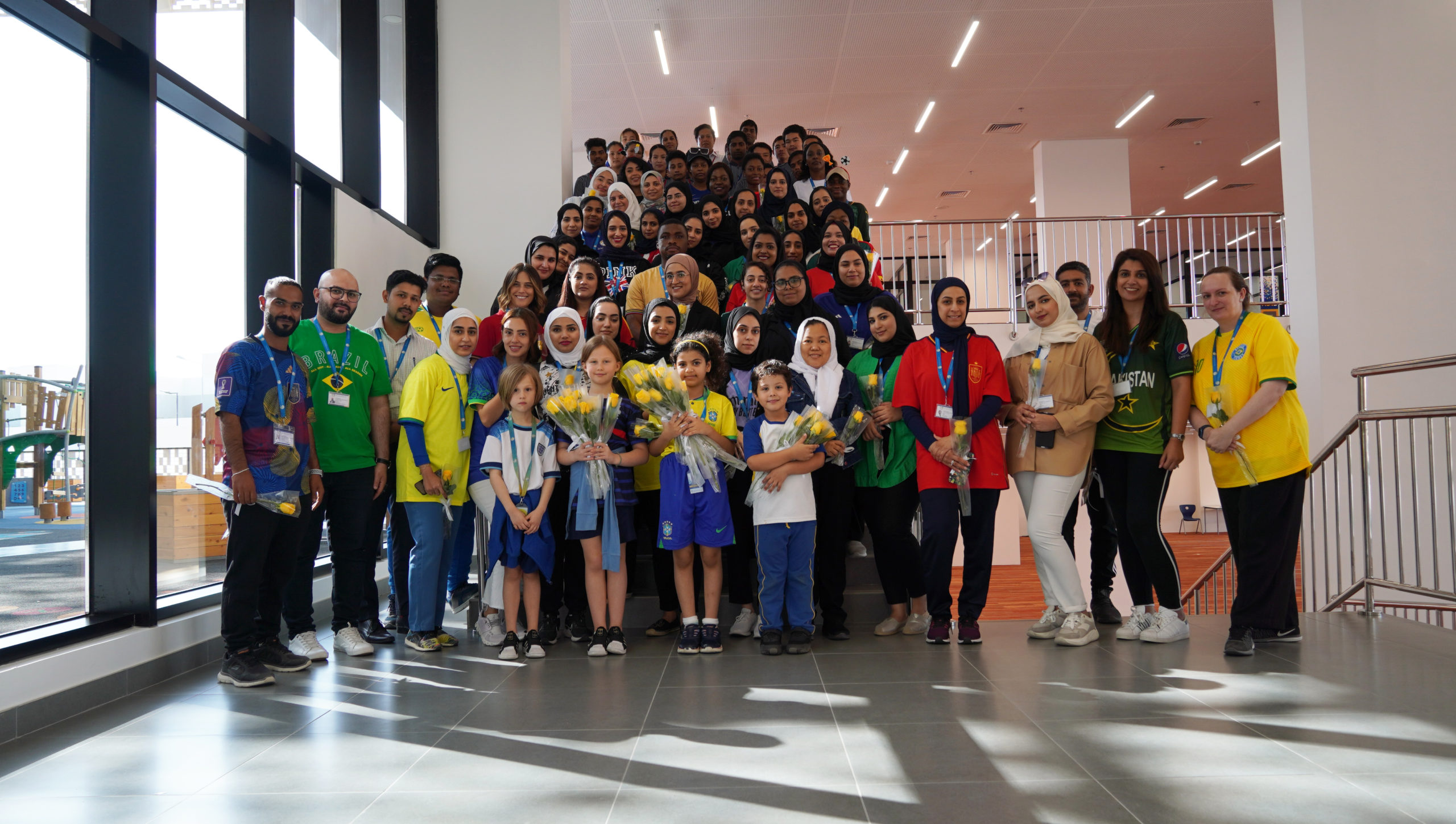 In honour of the 22nd World Cup, a "Football Fever Day" was hosted at the Abdulrahman Kanoo School Diyar (ARKS) campus, which saw staff and students donning their favourite team shirts.  Pre School students welcomed their peers and parents into their classrooms to start the day off with music and cheers. Special guests arranged by Ms. Katrina (Deputy Head of PreSchool), none other than the talented Ms. Manara Ebrahim and Sh. Alanood of the Bahrain Female National Football Team. The FIFA pitch was used by both schools, who showed their talents, skills, and cheering, with some amazing goals scored by the students.
The guests were part of an initiative to celebrate Bahraini Women's Day- a national celebration commenced by Her Royal Highness Shaikha Sabeeka bint Ibrahim Al Khalifa- President of the Supreme Council for Women (SCW), to honor the achievements and valuable insights and contributions made by Bahraini women towards the development and progress of the Kingdom of Bahrain.
In a small acknowledgement this afternoon, we celebrated the role of Bahraini women. At ARKS Diyar, 75% of our staff are Bahraini women. Today we acknowledged all our staff with a token of appreciation for the work they do across every aspect of the school. Thirteen weeks into commencing school operations, they have all made a significant impact and continue to grow as a team, something our Founder, the Late Abdulrahman Kanoo, would have been proud of." noted Prof. Julie Sprakel- Head of Administration and Strategic Planning.