Physical Education Department
Physical Education Department at ARKS
The Physical Education Department mission is to provide an extensive and high-quality physical education curriculum to meet the needs of all our students. Through engaging, progressive, and movement-based programme which relies on neurophysiological principles. Students have opportunities to develop motor and cognitive skills in order to reach their maximum biological potential.  We are an inclusive, safe and supportive environment where students develop knowledge, skills and opportunities to positively engage in physical activity which will lead them to a healthy life style.
The Vision:
Our vision is to foster a physical education community that encourages students and staff to take part in the physical and emotional aspects of health. We want to promote physical education as an integrated component of a holistic education, one that emphasize the benefits of physical activity in developing a healthy overall lifestyle and well-being. With a neurophysiological approach, we will strive to enhance the physical, cognitive, and psychosocial benefits of physical activity. We will introduce innovative and progressive physical education initiatives that challenges and excites the students we engage with, while encouraging them to set their own physical activity goals. We will also explore opportunities to extend the student cohorts' understanding of physical activity and its various roles in mental, emotional and social health. Through physical education, we will provide students with the tools necessary to develop the confidence and self-efficacy to maintain lifelong physical activity habits. 
The curriculum in Preschool is based on exploring and discovering throughout a broad range of physical activities. Students are engaged in physical activities for sustained periods of time. Our spacious and modern indoor and outdoor facilities offer safe and stimulating environment where students can explore and challenge themselves being engaged in a small or big groups. A holistic approach during PE lessons supports personal, social, and emotional development, which leads to independent and responsible students ready for Primary school requirements. 
The Primary physical education curriculum is based on progressing from Nursery and continued developing motor skill determined by sensitive phases to reach maximum biological potential of all our students. What this means? It means that we take care and keep records of our student's progress and create meaningful lessons which support the curriculum and student's needs. We closely observe students social-emotional development, challenge them constantly to think and make connections between what they learn and how and where they can use those learned skills. Improving their visuospatial skills, attention, language and reasoning, their cognitive skills improve which help them to achieve better academic results. Knowing this now, can you please think of next question:  Is Physical Education important or not? Is it just running and jumping? It's a very important subject, especially in an early years' education.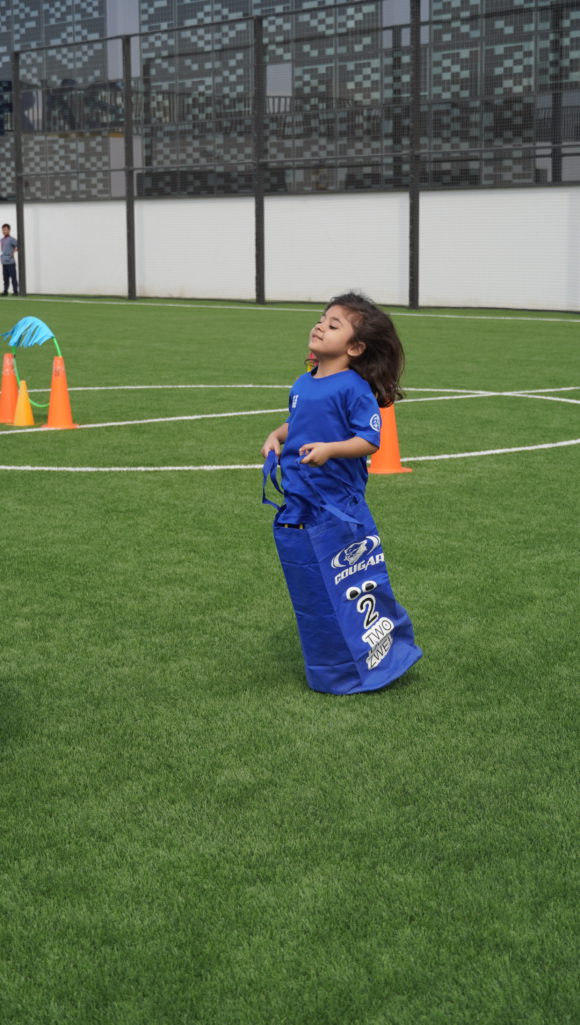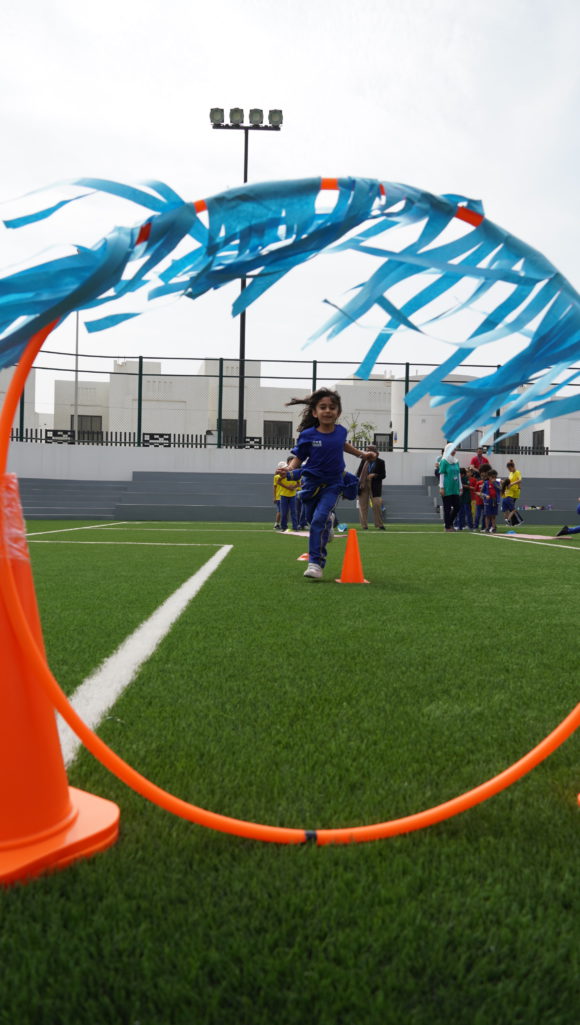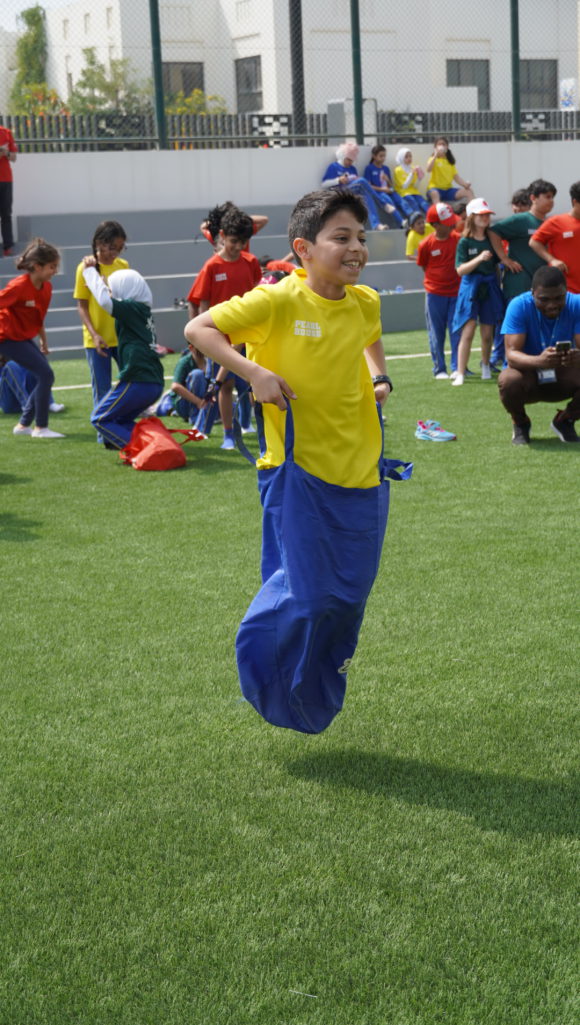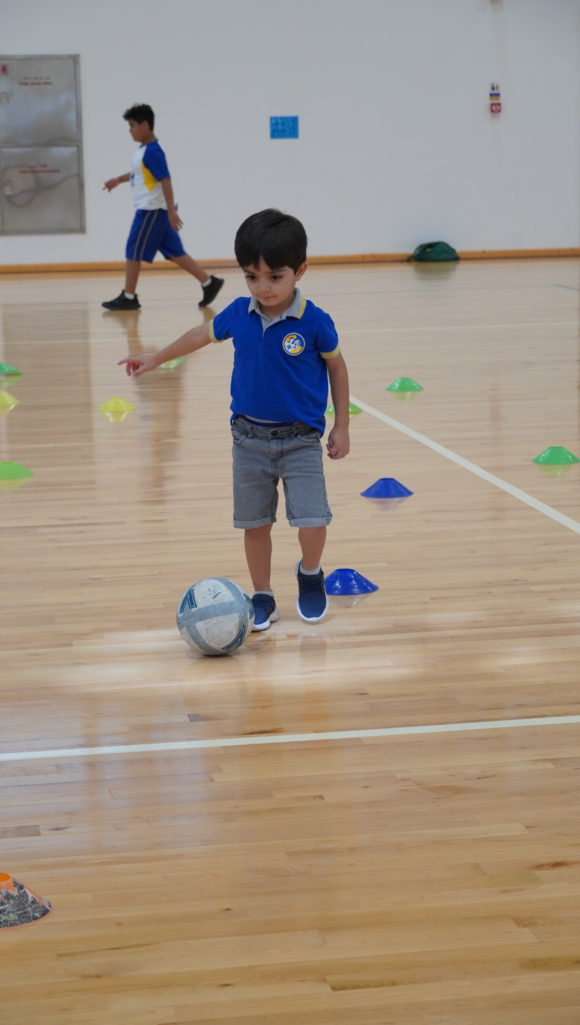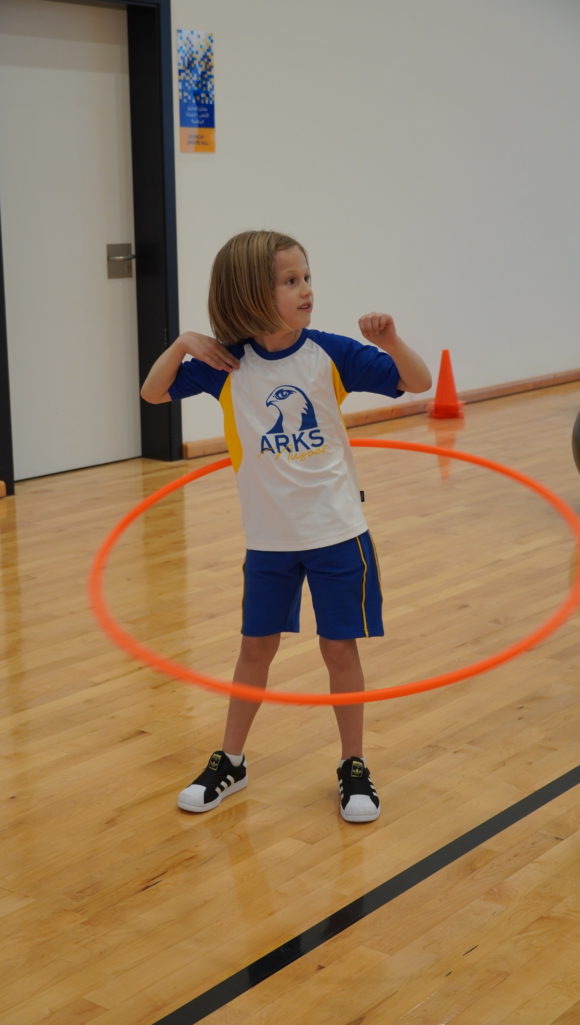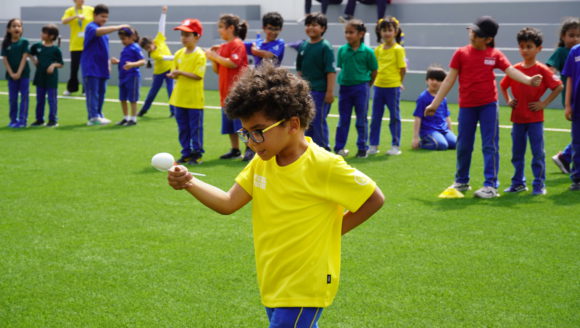 Fostering core values students' knowledge is getting crowned with high ethical and moral standards which shape them into global citizens and confident individuals with strong integrity and identity senses. We endeavor to cultivate an understanding of how physical activity impacts on physical, mental and emotional wellbeing in order to encourage a positive attitude toward physical activity. Part of our extensive physical education curriculum is to inspire students to take part at school teams, afterschool activities and excel in competitive sport and other physically demanding activities. That provide opportunities for students to become physically active which lead to healthy lifestyle, improve their fitness level, build their character and help to embed core values such as resilience, respect, teamwork, fairness, integrity and caring.