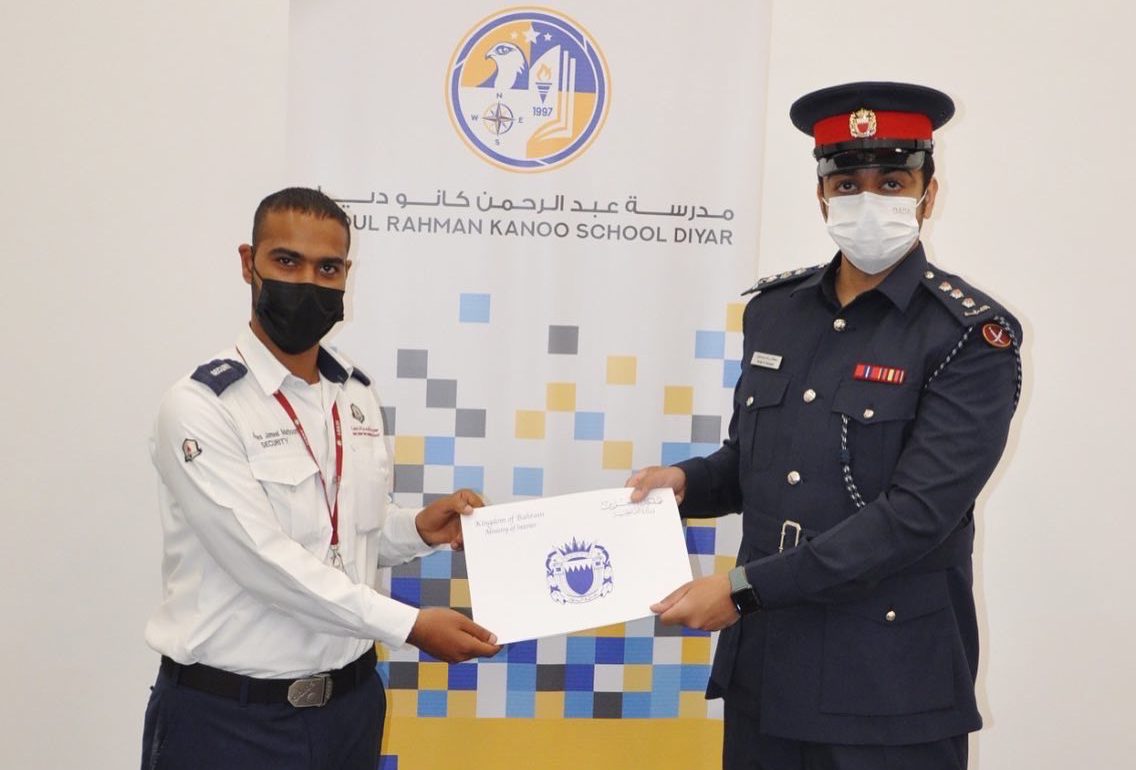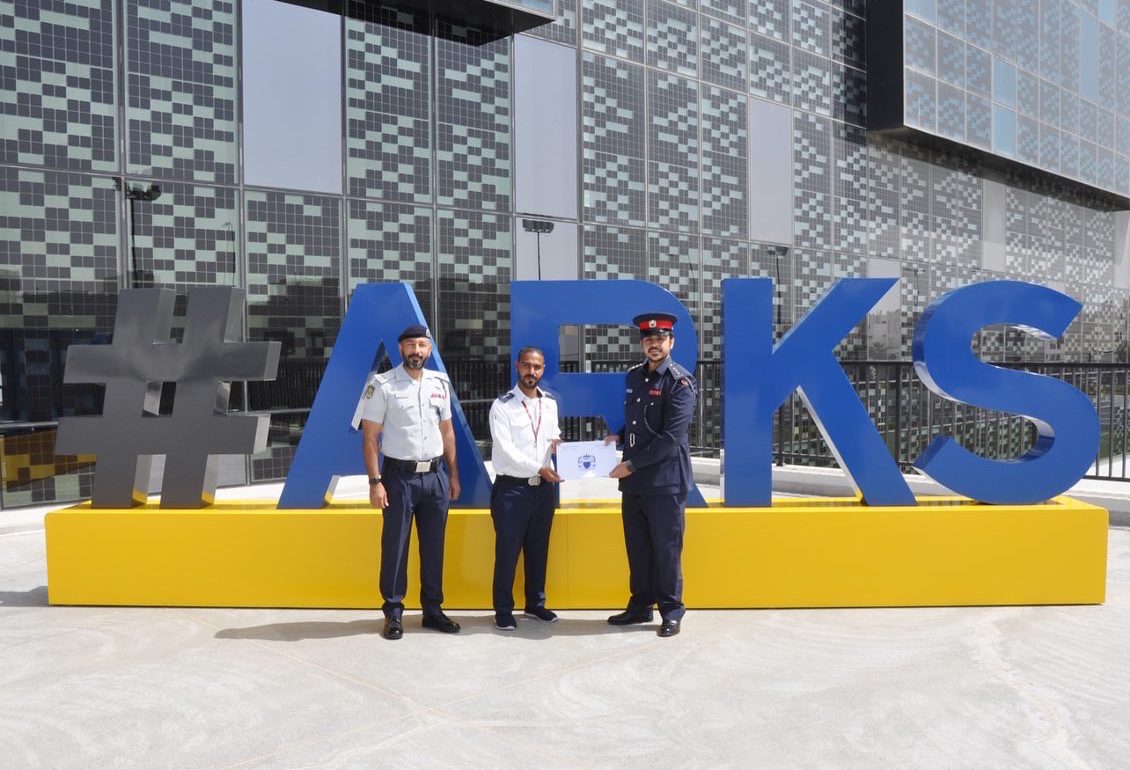 With great honour, Abdulrahman Kanoo School Diyar (ARKS Diyar) hosted Captain Sultan bu Mejid and Sergeant Major Jassim Thani who attended a small recognition event on campus in acknowledgement of Abbas Marhoon, on his successful completion of his security operative course.
This course plays heavily into the ethos of the schools Child Protection Policy and that of the safety of students, staff, stakeholders and patrons.
The security guard courses were launched at the training school back in 2007, to train government agencies, ministries and hotels. The first course with only one company had 25 participants, now over 11,396  security guards have been qualified via their courses and endorsed by City & Guilds Accredited Programme https://www.gts.gov.bh. The courses stem from the vision and mission of the General Department of Guards of which echoes the stipulations put forward in the 2030 Vision of the Kingdom of Bahrain.
"We are very proud of Abbas Marhoon and his successful competition of this course. We believe this is a start of a mutual collaborative partnership with the General Department of Guards to support ARKS safety", notes Head of Estates ARKIS Mr. Hussain Mirza