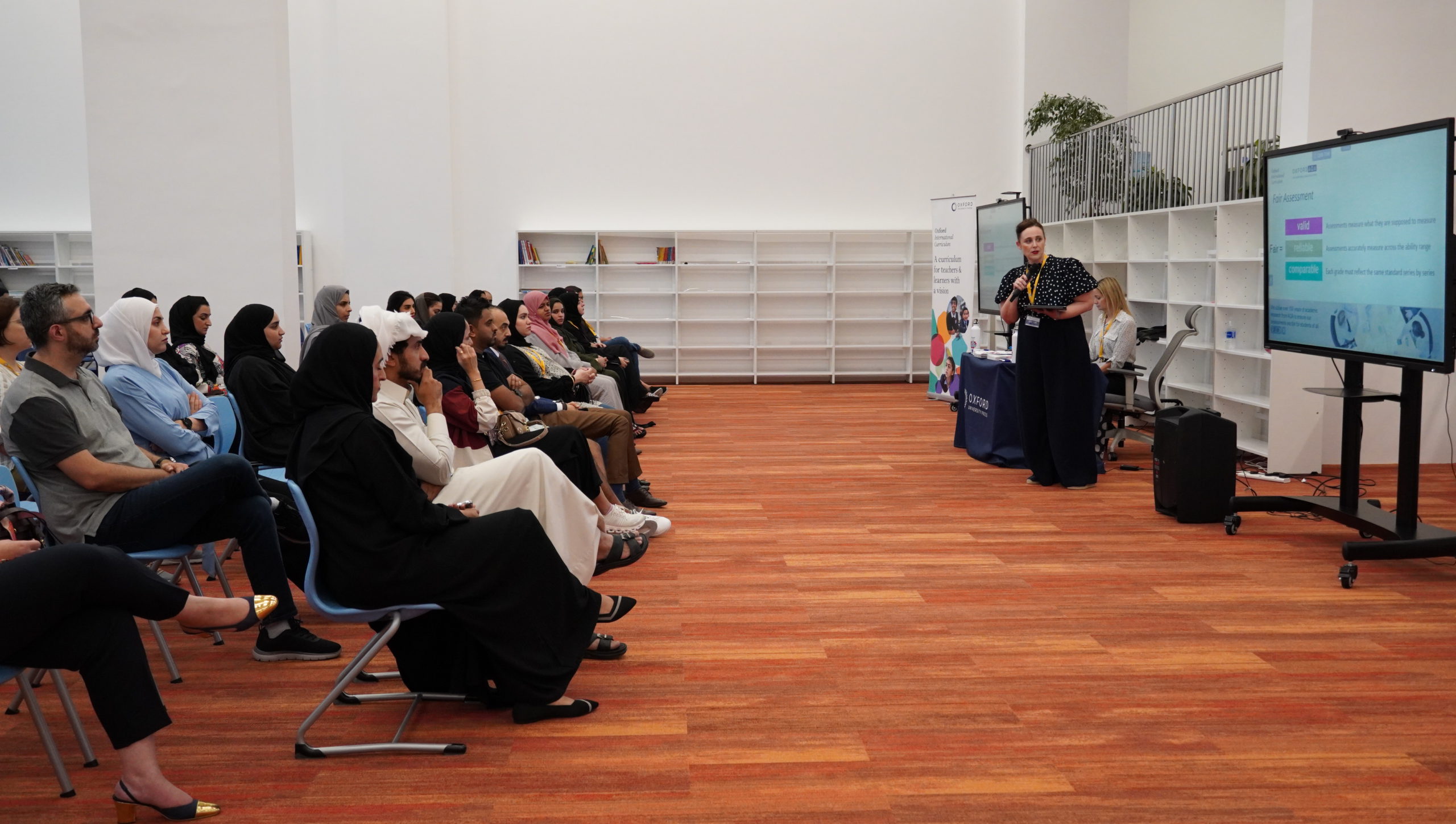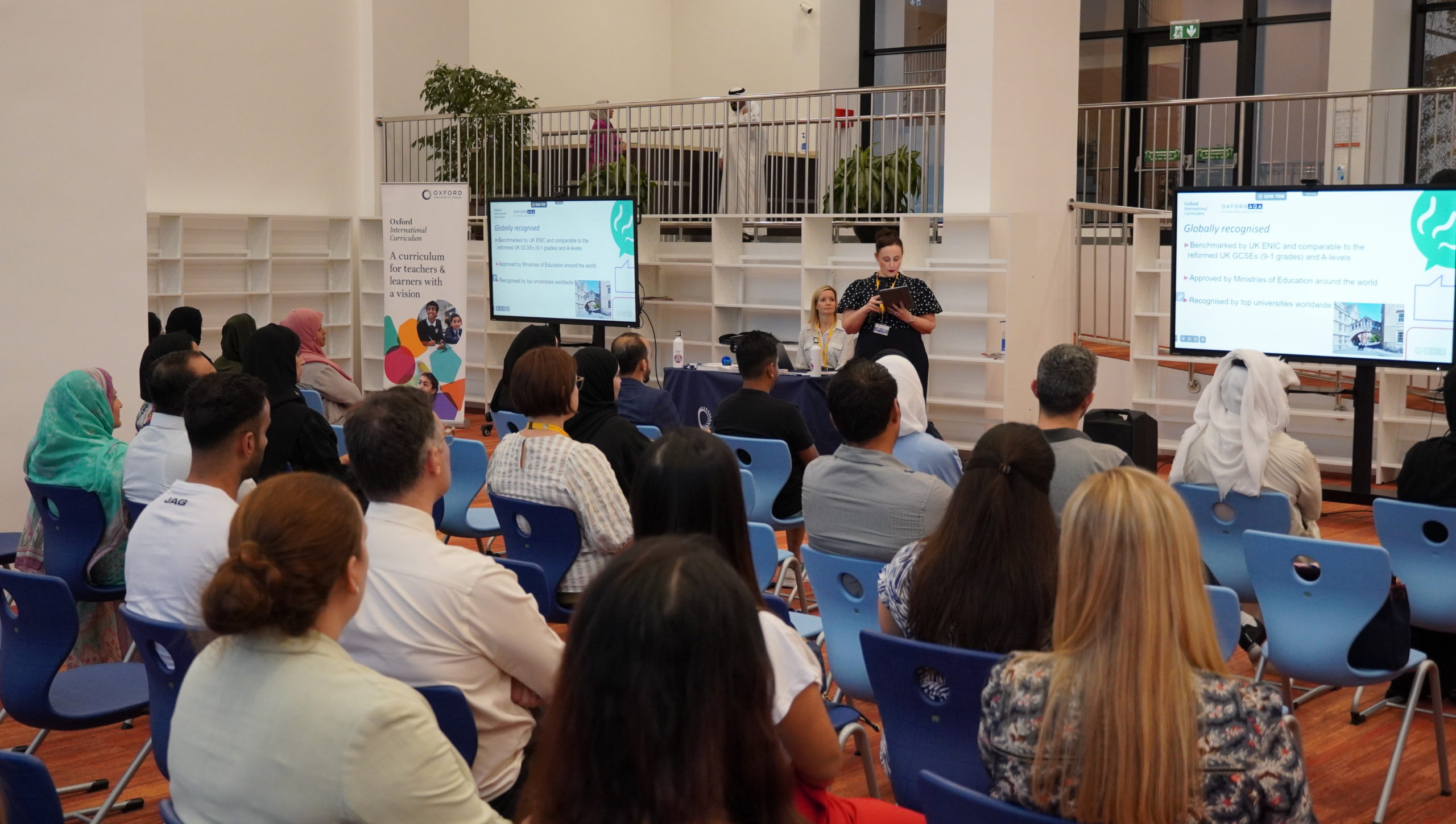 Abdulrahman Kanoo School Diyar, (ARKS) hosted a parent information evening on Sunday the 24th of September. An interactive event was hosted at the campus by the international & regional delegates of Oxford University Press. Around eighty parents and guardians attended the session, as a means to be better informed about the school's approach and curriculum style moving forward. The school has already been using aspects of the Oxford International Curriculum (OIC) programme, and with the next academic year (24/25), the school will be the first school in Bahrain to have its core subjects supported by the OIC, inclusive of Computing, Wellbeing and Science.
Driving the initiative and after successful piloting of the programme last academic year, Dr Sara Mehkari – Deputy Head of Primary School (Majoring in Curriculum Development) noted, "I am thrilled about the introduction of the Oxford International Curriculum at ARKS. I firmly believe that Oxford's project-based learning approach, combined with a focus on student wellbeing, will empower children to not only excel academically but also develop into exceptional leaders. ARKS is an innovative school that believes in nurturing young minds with a holistic approach. The Oxford International Curriculum seamlessly blends in with the late founder's vision, fostering creativity, critical thinking, and a love for learning."
Oxford University Press notes, "The world is changing, and education needs to evolve and adapt to ensure that our learners are ready for whatever the future holds.
The Oxford International Curriculum is an early years, primary and lower secondary curriculum offering an innovative, wellbeing-focused approach to teaching and learning, building the foundations to nurture lifelong learners. It is the perfect preparation for OxfordAQA's International GCSEs, AS and A-levels with seamless progression from one stage to the next to prepare every student for academic success.